Emotify | Revelian Platform
Employees with higher EI are better able to perceive and understand emotions, both in themselves and others. They tend to be more productive, more stable, better at communicating and solving problems, and easier to work with. There's no doubt that this is an important characteristic to measure, especially for roles in which interpersonal interaction is important.
Emotify allows you to measure EI in a way that provides useful, trustworthy information to the hiring manager. It also creates an engaging experience for candidates, in half the time taken by a traditional emotional intelligence test.
Measure emotional intelligence interactively

Assesses key aspects of emotional intelligence: emotional perception and emotional understanding.

Suitable for all roles

Especially useful for roles in which interpersonal interaction is an important factor.

Two mini-games

Two separate ability-based mini-assessments.

Time

Both mini-assessments can be completed in 20 minutes.
Emotify overview video
Request a demo
You can try the assessment for yourself. Simply request a demo here.
Please note: Demos are un-scored and a report will not be generated.
Emotify training
Watch our consulting psych led Emotify assessment training video to learn everything from what Emotify predicts and measures to understanding your report to what the candidate experiences when completing the assessment.
Thinking about emotions
Simply put, emotional intelligence can be considered to be the intelligent use of emotions. Emotional theory is based on the ideas that:
Emotions contain data
Emotions can impact and influence attention, thought and behaviour
When your body and brain lose communication, our thoughts and behaviours may not be as effective
Emotional Intelligence is about ensuring we are managing our own emotions, rather than our emotions managing us.
The ways people use their emotions at work have numerous impacts on your organisation. The graphic below illustrates just some of the ways that people's understanding and management of emotions affect their behaviour at work.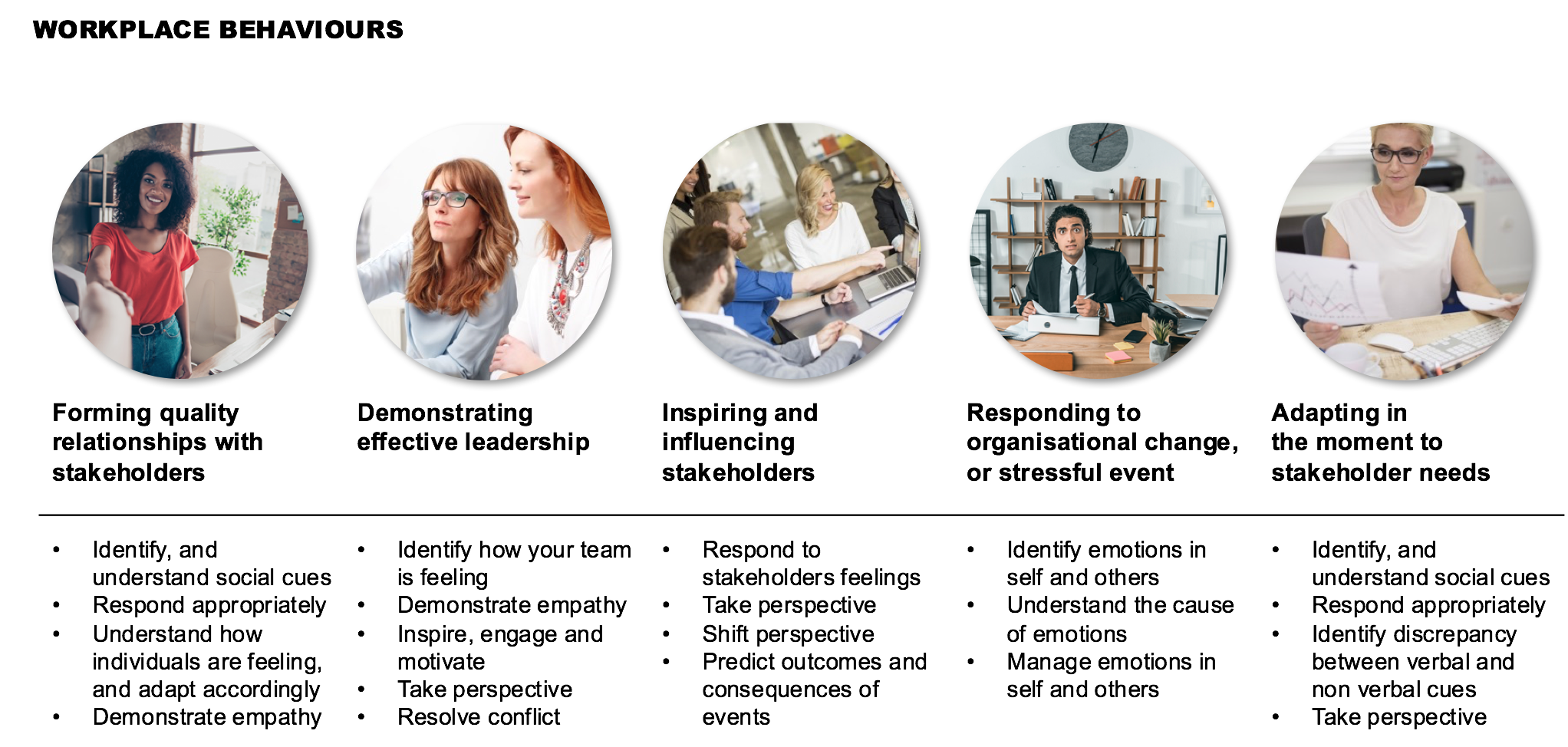 Business impacts
Hiring people with higher levels of EI can lead to:
Greater likelihood of career progression
More effective leaders
Enhanced teamwork and collaboration
Improved communication
Improved customer satisfaction
Improved performance.
Assessing EI
At its heart, Emotional Intelligence is an ability that can be assessed like other abilities. Emotify assess a candidate's ability to accurately perceive emotions and effectively understand the connections between emotions, and situations that lead to specific emotional reactions.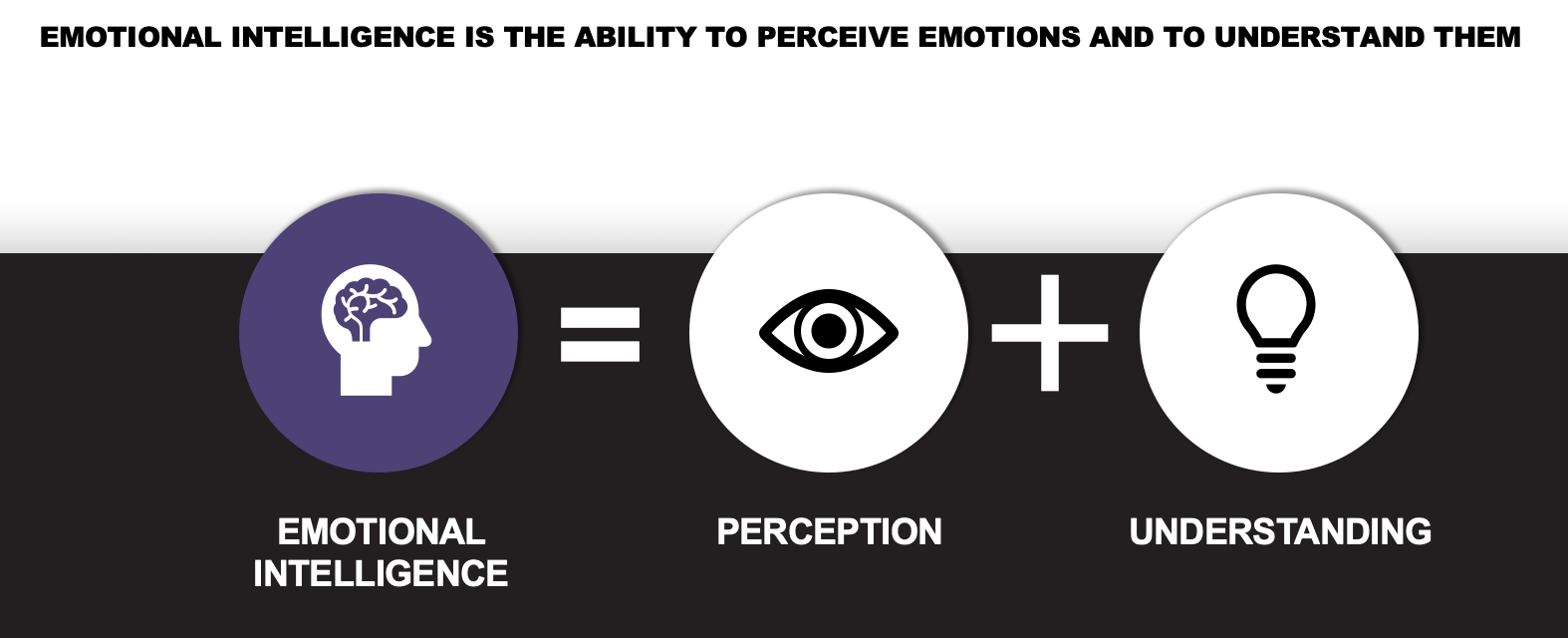 The candidate experience
Candidates will complete two mini-assessments: Matching Faces and Emotional Ties.
Matching Faces (perceiving emotions)
In Matching Faces, the candidate is required to quickly identify the emotion displayed on a person's face. This requires the candidate to accurately decode emotional signals in facial expressions and select the most appropriate "match" to the emotion on display.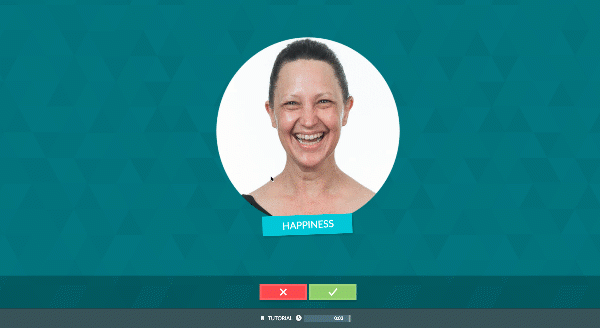 Emotional Ties (understanding emotions)
In Emotional Ties, the candidate needs to read a number of everyday situations and predict the types of emotional consequences that may arise as a result of these situations.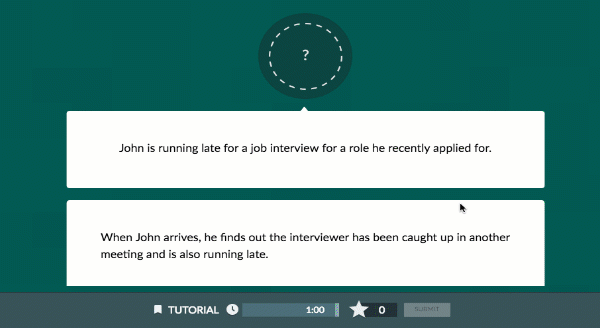 Scoring
Once candidates complete Emotify, their raw score across all games is compared to one or more normative comparison groups to provide you with percentile scores, that indicate how their scores compare to those of the selected normative groups.

Normative comparison groups
Depending on your configuration, you may be able to compare your candidates to one or more of the following normative groups:
General population - individuals from a broad range of industries and management levels
Management level - at the time of writing (July 2019), a graduate group is available for Emotify
Company benchmark - a benchmark of your own employees, which can be selected from a specific department, location or role.
Reports
Individual report
You'll usually receive a candidate's Emotify report within around 10 minutes of them completing the assessment. Depending on you configuration, you may receive a summary version of the report (which includes a link to the full version) or the full version of the report. The content below refers to the full version.
Position report
You may also receive an overall position report that allows you to compare all of your candidates' performance on the assessment.
Candidate feedback reports
Unless you specify otherwise, your candidates will receive a feedback report as soon as they complete the assessment. This report contains a high level overview of the candidate's Emotional Intelligence score, but does not provide them with any information about how other candidates for the same position have performed.
Please don't provide copies of the individual or position reports to your candidates. They contain content, or links to content, about the performance of other candidates and how the candidate ranks against them, so it's not appropriate to provide this information to candidates. The only report that is suitable for candidates to view is the feedback report, which they may receive automatically once they complete the assessment.
Understanding candidate results (individual reports)
The individual candidate report will include several sets of results. For each of these results, the candidate's scores will be compared to the relevant normative groups and placed into a classification ranging from Far Below Average to Far Above Average.
Overall score
The report shows you each candidate's overall score as well as a breakdown of their scores across both mini-assessments.

Individual game scores
The results breakdown helps you to understand each candidate's ability to perceive emotions (Matching Faces) and understand emotions (Emotional Ties).


Drawing meaningful insights
The graphic below helps you understand what kinds of behaviours you can expect from candidates based on their overall score on Emotify.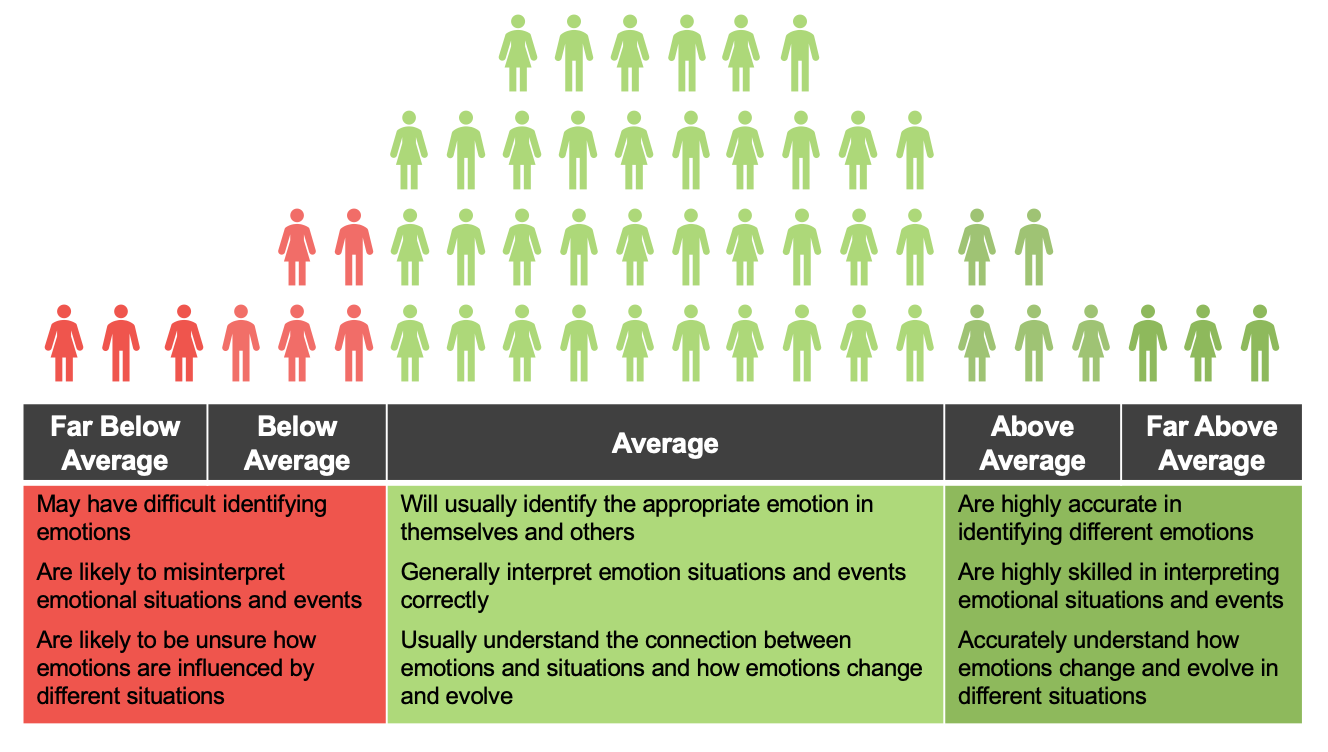 Additional Emotify resources
| | | | |
| --- | --- | --- | --- |
| | | | |
| | | | |
| | | | |
| | | | White paper: Emotional Intelligence and game-based assessments |
| | | | |
| Case study: Digital marketing agency predicts the performance of call centre sales representatives | Case Study: Chartered Accountants ANZ, soft skills are the new hard skills | Case Study: Large Financial Institution discovers relationships between cognitive ability, emotional intelligence and recruitment process performance | |
| | | | |
| | | | |
Frequently asked questions
What is Emotify?
Emotify, a Revelian assessment, is an ability-based measure of emotional intelligence. Emotify focuses on two aspects of EI capabilities - perceiving emotions and understanding emotions. Emotify takes 20 minutes to complete and uses a game-based approach to psychometric assessment, with an engaging and innovative candidate experience. Emotify was developed by Revelian's in-house team of Organisational Psychologists and Software Engineers, with over 3000 candidates participating in an extensive validation process.
What do candidates think of Emotify's game-based approach?
Emotify's game-based approach has been very positively received by candidates. The clear tutorial process, fresh and innovative design, and real time performance feedback are among the features they enjoy. All candidates are stepped through a detailed tutorial prior to commencing the assessments and these can be repeated as many times as required if the candidate wishes. This ensures all candidates have the same information and opportunity to become familiar with Emotify prior to completing the assessment. Candidates have also reported that they can see a clear link between the tasks included in Emotify and what is required of them in real-life workplace situations.
Are there cultural considerations for Emotify?
Emotify has been developed to ensure the item content is general in nature and has a wide cultural application. All items are based on the seven universal emotions that are cross-culturally recognised (happiness, sadness, anger, surprise, contempt, fear and disgust). In addition, all items went through a rigid screening process to identify and remove any potential for cultural influence or bias, and the images of faces used throughout Emotify represent a range of cultural backgrounds and groups.
The scores in the report don't seem to match how my candidate presented at interview. Why would this be?
Emotify measures key aspects of emotional intelligence - perceiving and understanding emotions. These attributes are important in team situations, relationship building, customer service, and in leadership and managerial roles. One of the main reasons for using psychometric testing in a recruitment exercise is to gather information about a candidate that you might not otherwise come across during the process. Interviews can often be more of a reflection of a candidate's personality or confidence and experience with interviews rather than a reflection of their abilities and skills. Therefore it's not uncommon for psychometric scores and interview performance to be at odds, which is why it's best to consider all pieces of the puzzle together when making a recruitment decision.
How do I use the interview questions included in the report?
The interview questions included in the Individual Report are designed to provide a starting point for a discussion relating to emotional intelligence in the workplace. The General Questions provide an introduction to the topic, and the Perceiving Emotions and Understanding Emotions questions are tailored to the candidate based on their scores. A 'note to interview' section is also included, to provide some context around the questions and more insight into the expected candidate behaviour.
The Emotify report includes 3 scores - which one should I focus on?
The Emotify report includes an Overall Score, a Matching Faces score, and an Emotional Ties score. The Overall Score provides the most reliable indication of candidates' emotional intelligence and should be emphasised when interpreting the report. The scores on Matching Faces and Emotional Ties are included to provide further insight into potential strengths and development areas for the candidate in the different aspects of emotional intelligence.
My candidate had technical difficulties while completing Emotify. Are their scores valid?
From time to time a candidate may experience a technical challenge while completing a Revelian assessment. This can include an internet drop out or disruption. If the internet connection is lost during Emotify, the assessment is paused until the connection is re-established. Candidates can then click/tap to resume the assessment and continue on. Therefore in most cases, technical difficulties won't impact candidate scores. However if you would like further advice regarding a particular candidate's experience, our Client Services Team can investigate for you. You can contact them here.
---
---