Create a Job
A job defines which assessments or video interview your candidates will be completing, as well as any other additional pieces of information you'd like to collect in the process (for example resumes, certifications and cover letters).
There are two types of jobs you can create:
A job without a job application form is the best option if you only need to invite candidates to complete testing or a video interview.
A job with a job application form allows you to ask people to complete an application form as the first step of the process, so you can collect and review their information before inviting suitable candidates to complete testing or a video interview.
Create a job and application link you can email or post in your job postings in a few easy steps.
On the right side of the dashboard or the jobs screen, click the blue "Create a Job" button.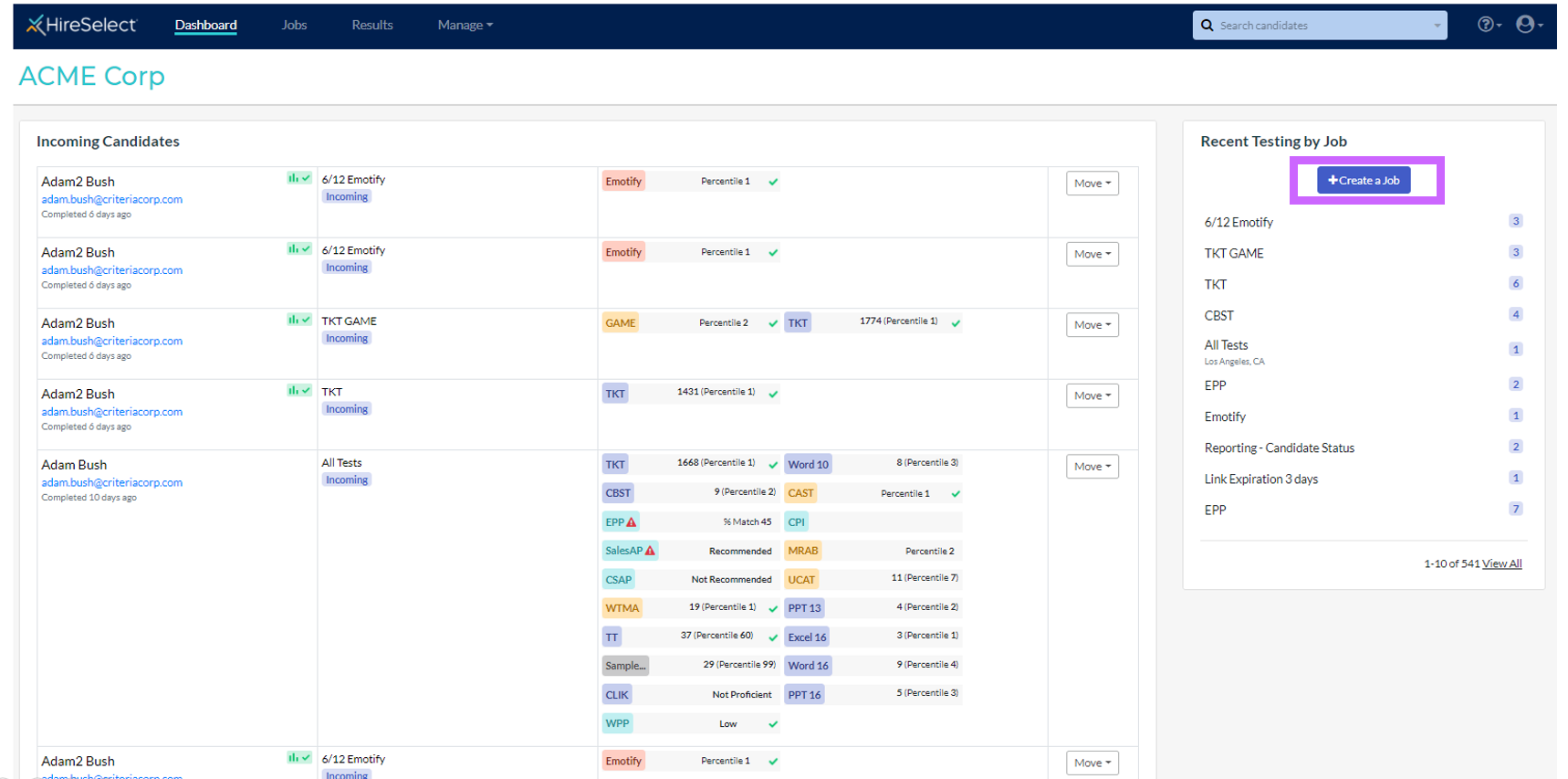 Enter your Job Title into the Job Title box – you'll see some recommended job titles in a dropdown as you type – and an Internal Job Title (optional) into the Internal Reference Name box. Click "Next".

The Internal Reference Name can also be included in your reports. You may find this useful if you need to sort or allocate results based on department, location or cost center. Click here to learn how to create a custom report.

The Test Selection page has two tabs:

Criteria Recommended Test Battery displays the tests that we recommend for the position you have entered. Click here to learn more.
Custom Test Batteries displays the test batteries (groups of tests) set up in your account.
Click on the test battery for this job, then click "Select this test battery".
If the tests you want to use are not yet grouped into a battery, click "Create Custom Test Battery", to create a test battery on the fly. Instructions on how to create a test battery can be found here.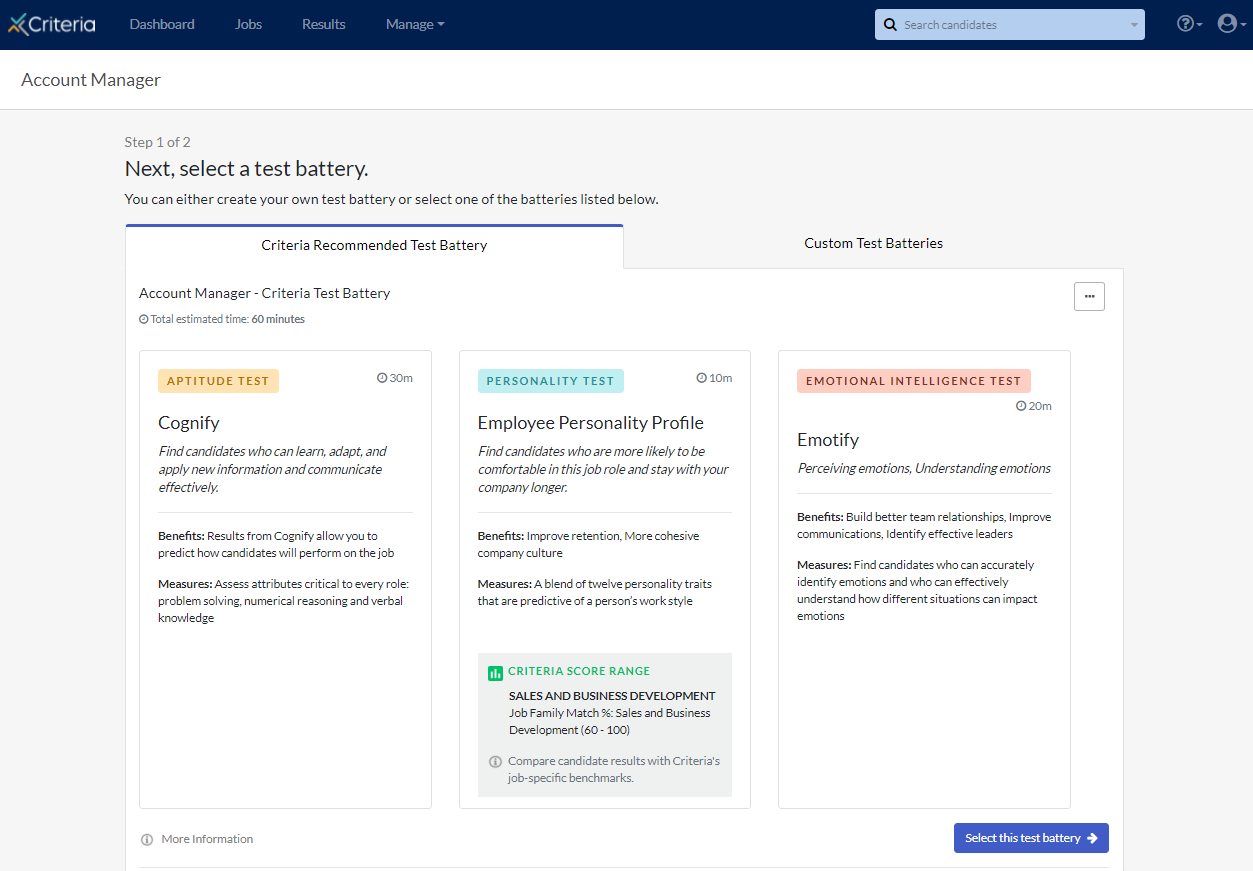 The Pipeline Selection page displays the recruitment pipelines created for your account. Click to select the process being followed for the job. If the pipeline includes an application form, select the application form template. Click "Finish Job Setup".

If the pipeline includes an application form, copy the link to paste into your job ads.
---
---