We're Launching Emotify 2.0 on October 28!
Emotify offers you an innovative and immersive way to assess your candidates' abilities in terms of their Emotional Intelligence (EI) and is particularly useful for leadership and customer-facing roles. Since the launch of Emotify, we've been listening to customer feedback and working hard to improve the assessment. After more than a year of research and development, we're excited to bring you an updated version of Emotify.  
Emotify 2.0 gives you a more comprehensive assessment of Emotional Intelligence, with the addition of a new mini-assessment called Emotions in Action that measures candidates' ability to manage and regulate their own and other people's emotions.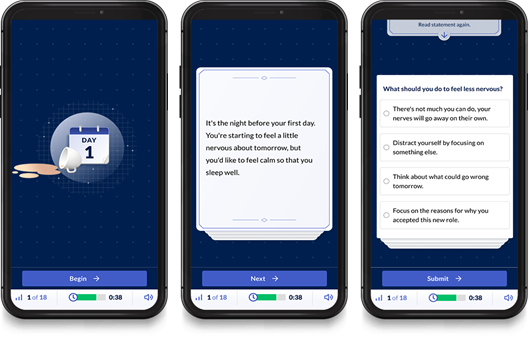 The new version (Emotify 2.0) will be available in the Criteria platform on October 28.  After this time, any newly created jobs will automatically use Emotify 2.0. Any existing jobs will continue to use Emotify 1.0 until you upgrade them to version 2.0. 
Click here to learn more about the changes we've made to Emotify.
Click here to learn more about updating your jobs to use Emotify 2.0.
Click here to view frequently asked questions about Emotify.
---
---