View Assessment Results
There are several ways you can access your candidates' results. Here's how.
Dashboard
The Dashboard shows you all incoming candidates who most recently took tests, along with their test scores. You can click on a candidate's name to navigate to that candidate's profile to see more details.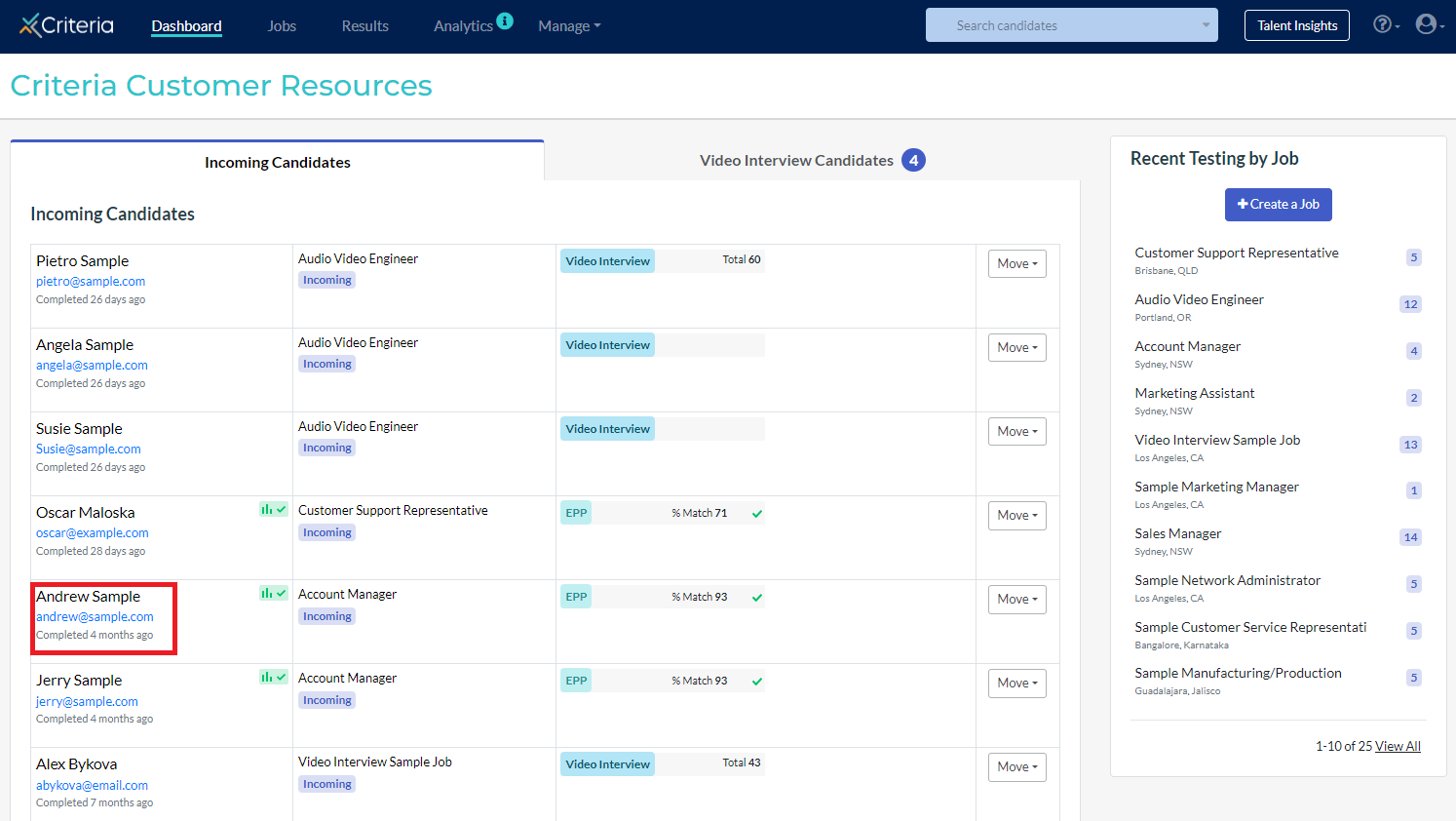 To the right, you can see all of the recent testing by job. By clicking on a job name, you will be able to see all the incoming candidates for that job as well as the hiring pipeline for that role.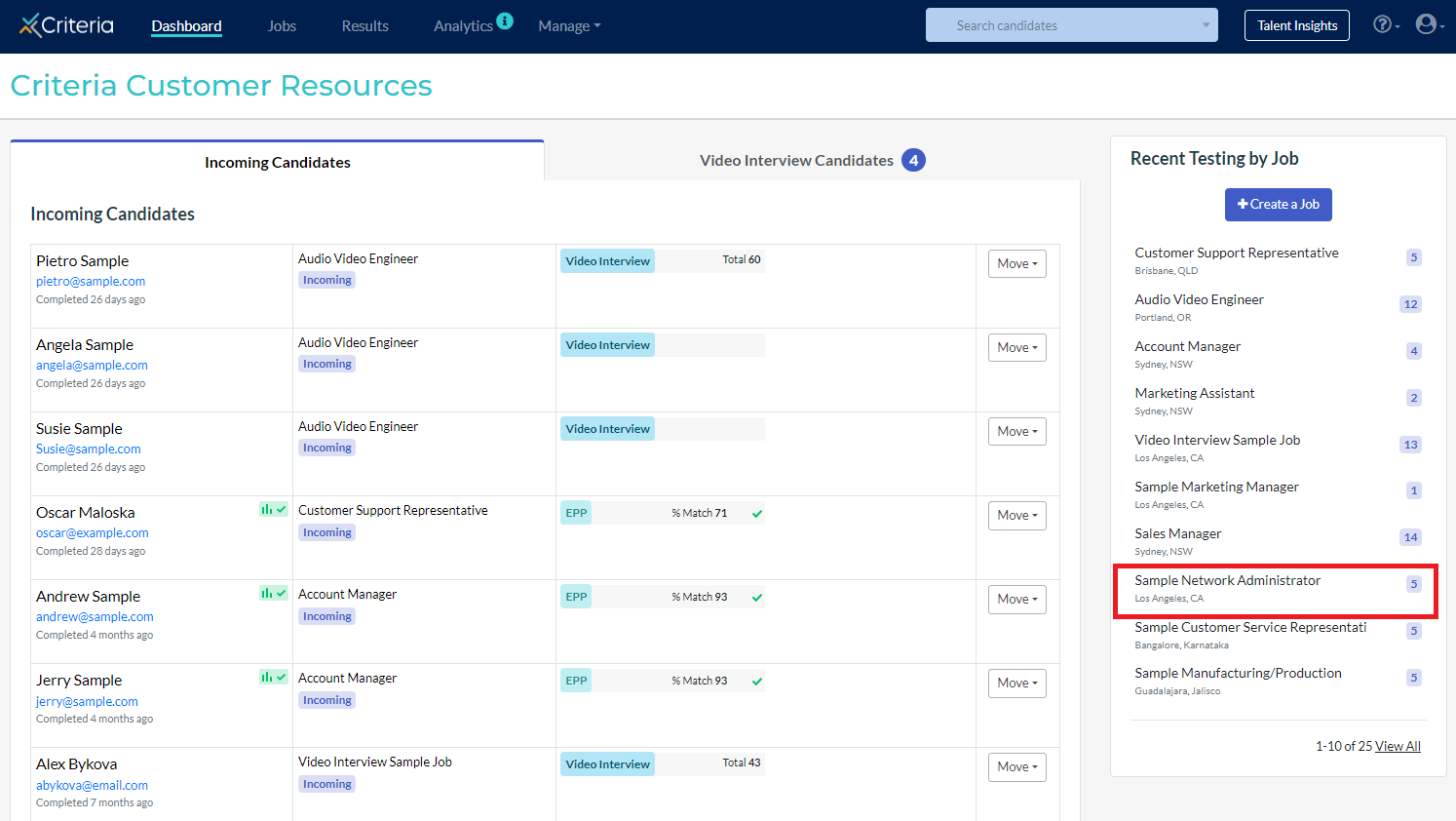 Results tab
All of your candidates' results can also be found by clicking on the Results tab from the banner at the top of the platform.  
The main Results section allows you to look at your results in a few ways: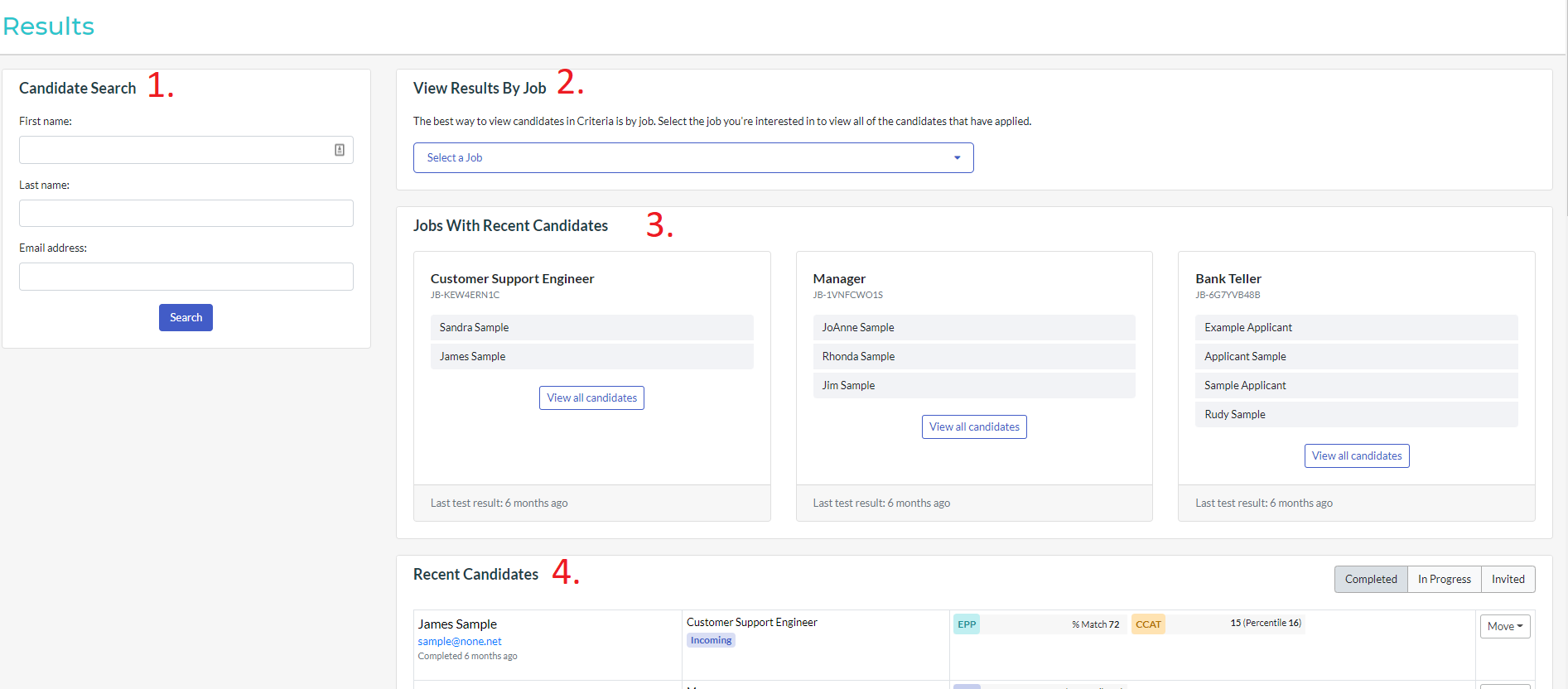 You can search for an individual candidate using the search form on the left. 
You can view all of the results for a specific job by using the drop-down menu here. 
The 3 jobs with the most recent results will be found here, and you can click View all candidates to view the candidates for that role.
All of your results can be found at the bottom of the screen regardless of which job they are associated with. These candidates will be listed in chronological order, with the most recent candidate appearing at the top of the list. 
Results for a job
Once you've selected a job you'd like to view the results for, you will be directed to the Results page for that job. Here you can dive deeper into the candidate's results, and organise their data within the platform.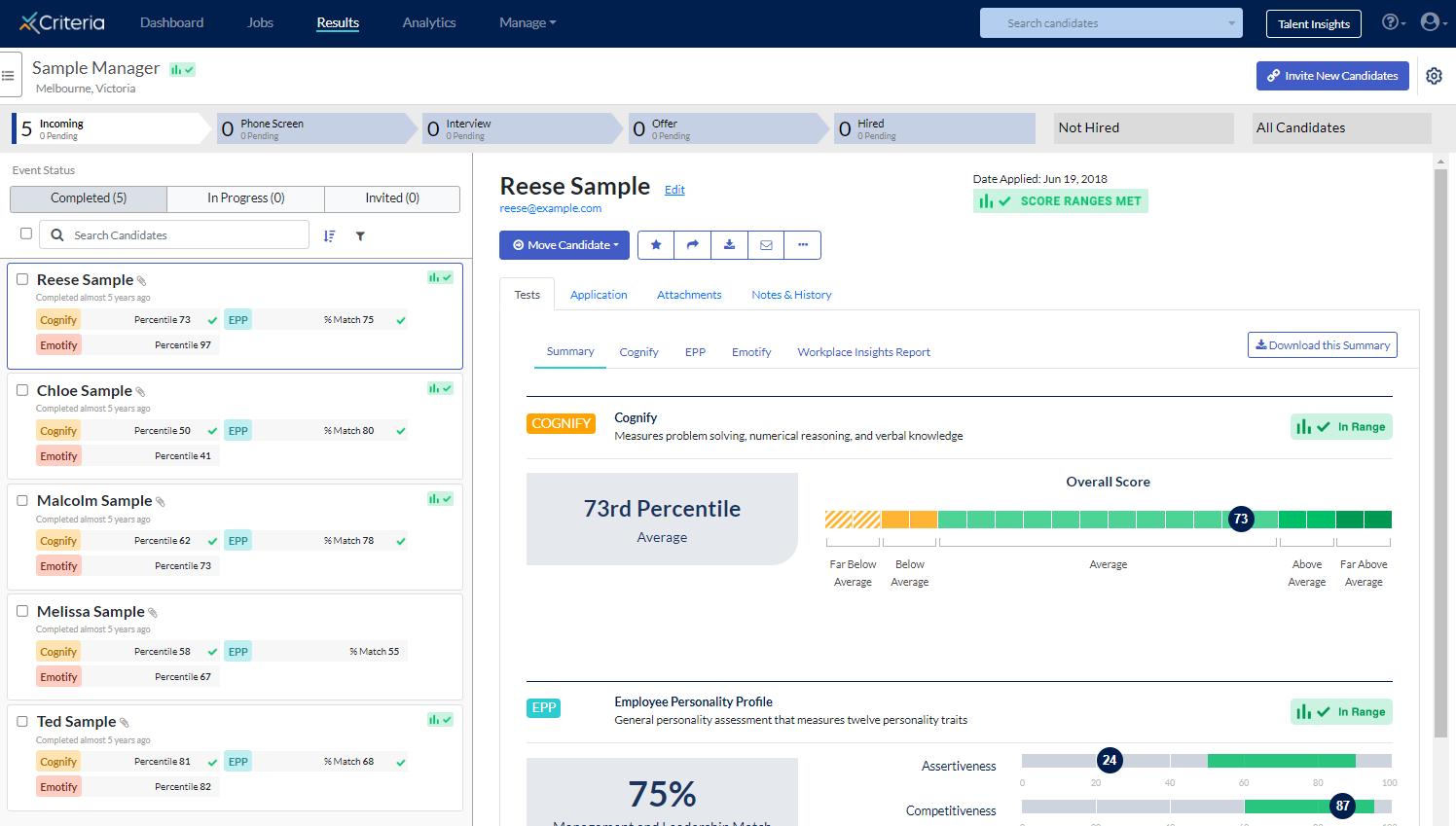 At the top of the Results page, you will see the hiring pipeline stages. To the left you will see a list of candidates in a given stage of the hiring pipeline, which defaults to Incoming candidates. If you have score ranges associated with this job, you will see green check marks next to the tests where the candidate matches the score range.
If the candidate's test scores match all of the associated score ranges, you will see a green Score Ranges icon in the top right corner of the candidate card.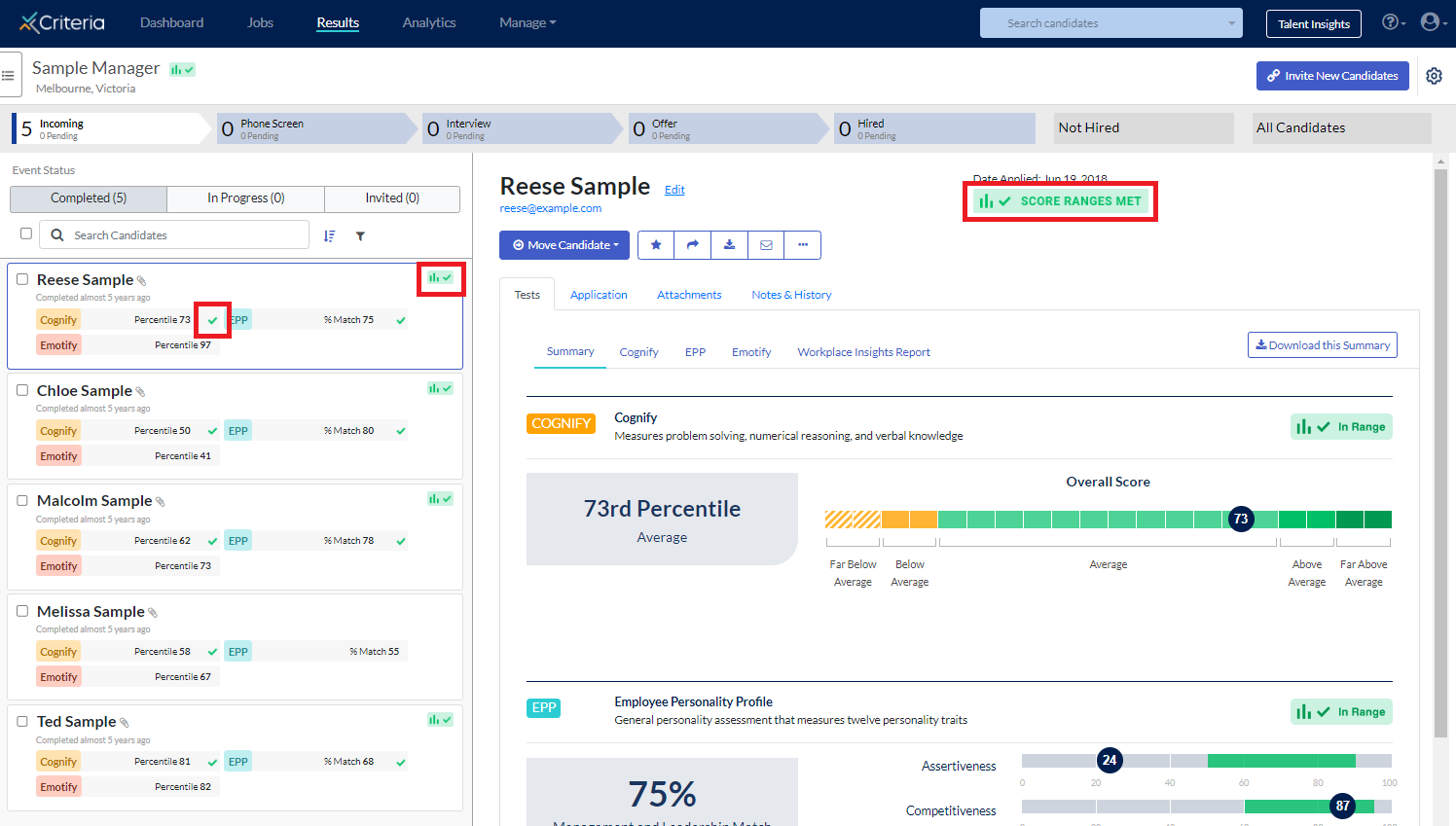 At the top of the candidate profile on the right, you will see the candidate's name, email, and the date they applied. Below, you will see all of their results.
For assessments, the first page that displays is the candidate summary, which gives you a quick overview of the candidate's testing activity. You can click any of the tabs to the right of the Summary tab to view detailed individual score reports.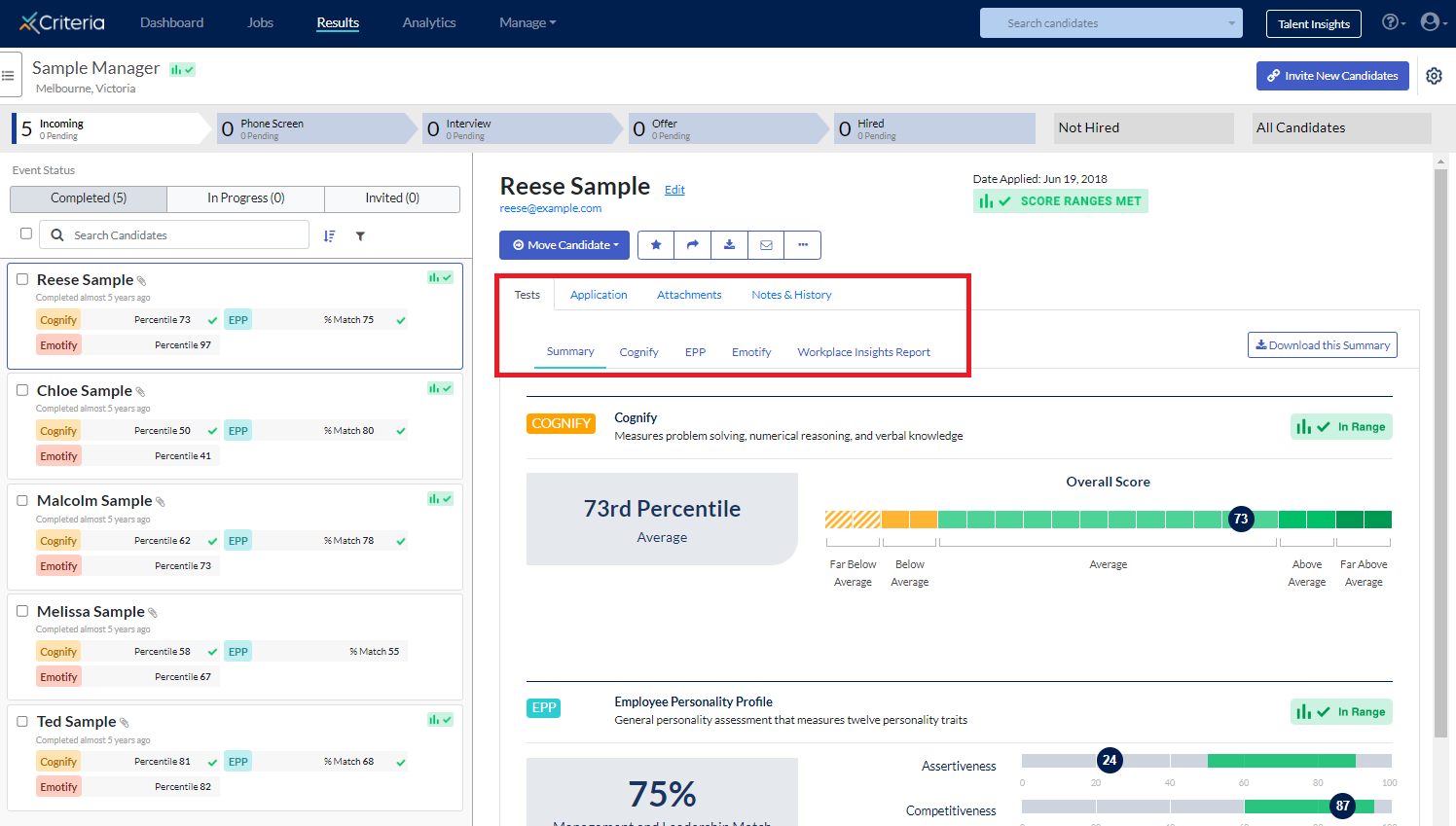 For video interviews, you can see which evaluations are complete, and view and download the summary and the score reports.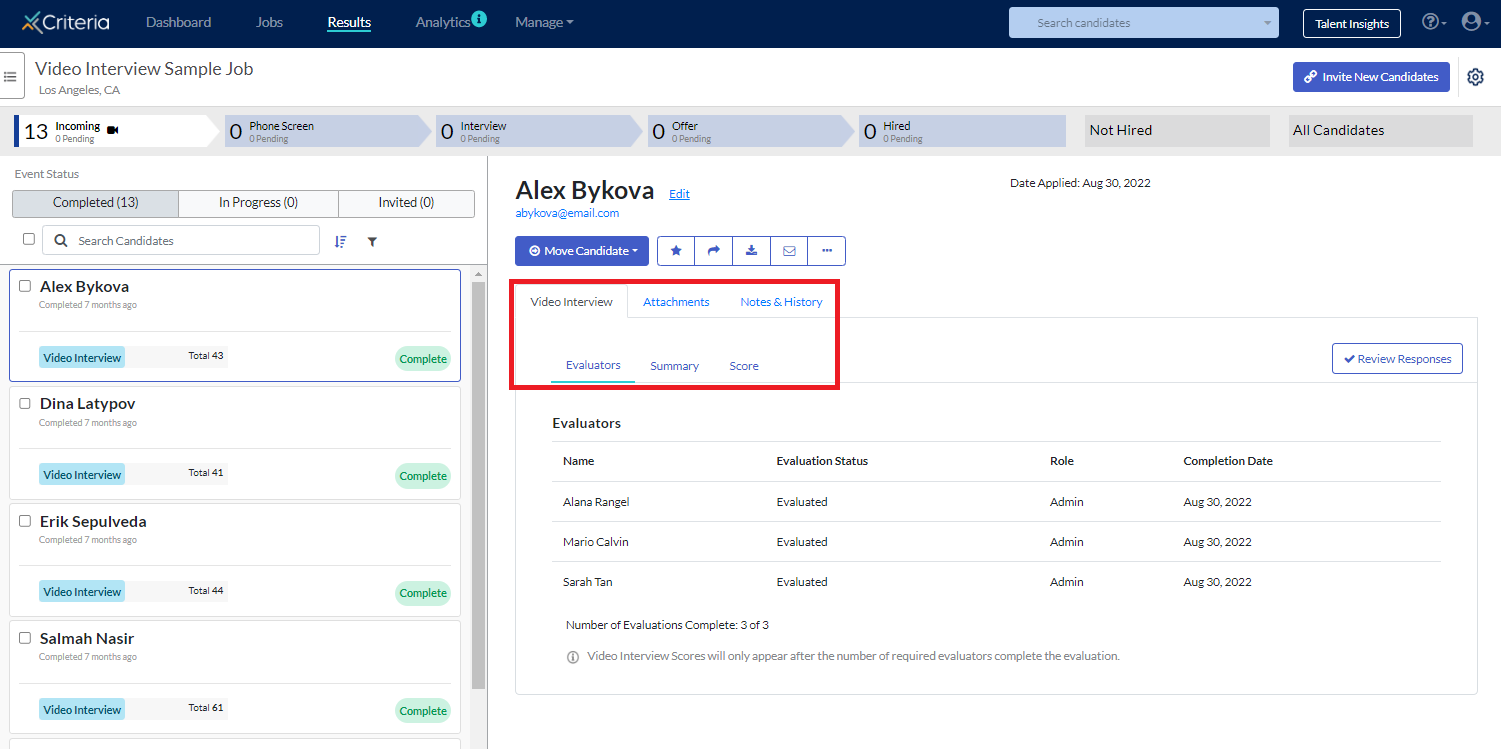 ---
---