Scheduling reports
Do you find yourself running reports over and over? We are happy to announce that you can now schedule the reports you need regularly. Once you have set up the report, your Criteria account will send you an email with the report each time it is run.
Who is impacted?
Any users with a Professional or Enterprise subscription who have access to the Reporting tool will be able to use this feature.
What has changed in your Criteria account's workflow?
Set up or edit your report as per the usual process. Scheduling the report to be sent to you regularly is just an extra optional field to select.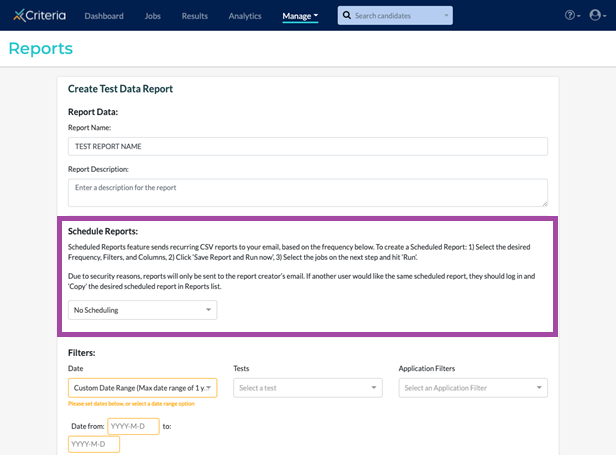 How is this valuable?
More convenient way to access reports and your data as it saves you time.
Easier for you to gather insights and see trends.
How can I learn more?
Click here to view our How To Guide on using reports in your recruitment process.
---
---