Expanded Workplace Insights Reports for Your Candidates are now Available!
The Workplace Insights Report (WIR) is an important piece of feedback that you can send to candidates to provide them with an enhanced experience.
You can also use the report to create development plans for new employees that you have hired.
Traditionally, the WIR was only sent after a candidate completed the Employee Personality Profile (EPP). However, you have told us that you would like to send your candidates feedback for additional assessments. We've listened to your request and are happy to announce that you can now send your candidates the WIR for the following assessments:
Employee Personality Profile (EPP)
Cognify
Emotify 2.0
Work Safety Profile
Cognitive Aptitude Test
Work Alignment Assessment
These additional pieces of feedback will provide your candidates with a more holistic set of insights.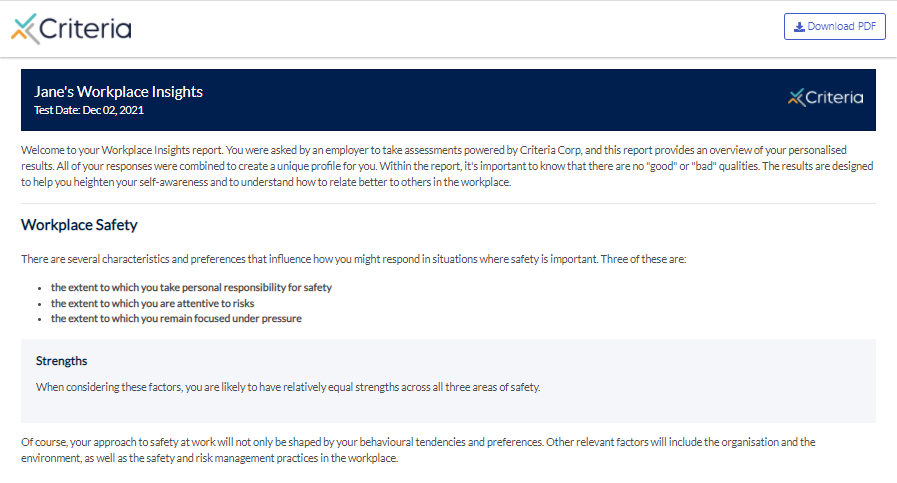 When any one or more of these assessments is included in the test battery you send your candidates, if you have set your account or your job to automatically send the Workplace Insights Report to candidates (or you manually send the report), they will receive feedback on these assessments.
Click here to learn more about sending this report to your candidates.
---
---