Criteria Recommended Test Battery
Want to test your candidates on their aptitude, personality or abilities but not sure which assessments to use? We are excited to announce that our recommended test batteries feature is now LIVE!
What is a Recommended Test Battery?
All jobs require different knowledge, skills and abilities (also known as KSAs). For example, accounting assistants need:
Clerical, mathematical and English knowledge
Speaking, comprehension and listening skills
Written, oral and verbal comprehension abilities
To help you understand which assessments will best assess the KSAs most relevant to each role, and to take the guesswork out of deciding which assessments to use for a specific role, we've created a large number of recommended test batteries for over 1,100 different jobs.
When you create a new job and enter its title, the system will automatically search our database of test batteries and display the group of assessments that will best help you to assess the KSAs for the role title you've entered.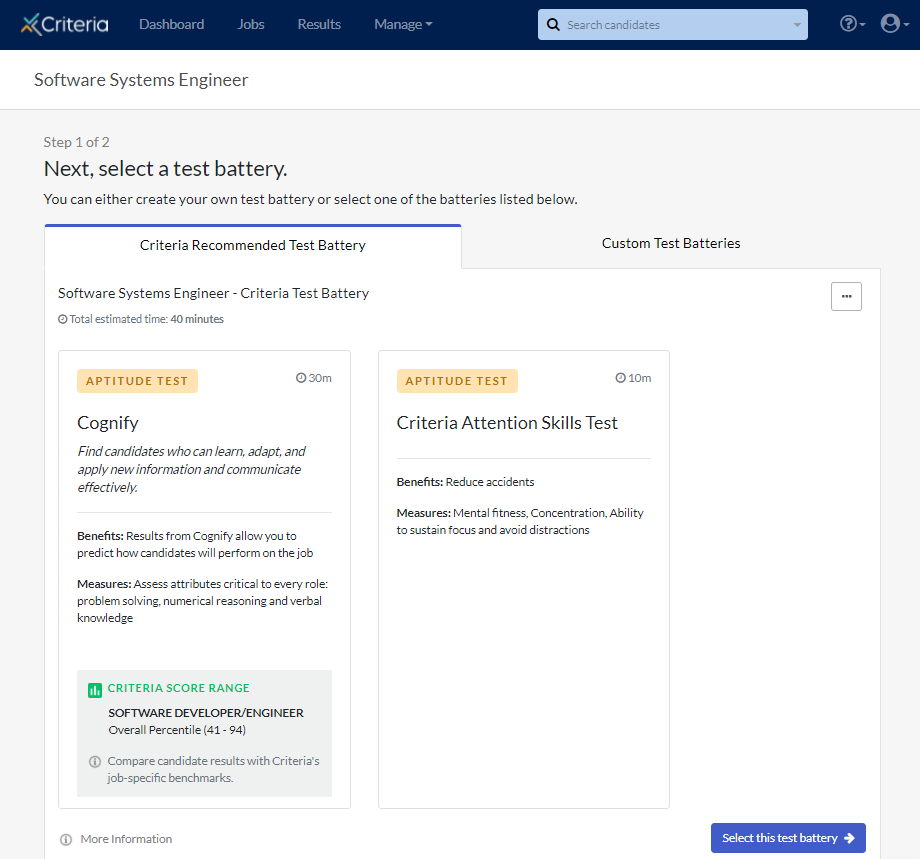 How does this help me?
It can be difficult - and time consuming - to work out which assessments would be most appropriate for different jobs, especially if you need to identify the best candidates quickly and effectively. The recommended batteries feature helps you to:
Easily administer the most suitable tests for each role
Create more consistency in your recruitment process by using the same test battery for the same job
Avoid a complex mapping exercise to match each role's competency requirements with the relevant assessments.
How can I learn more?
Click here to view our How To Guide on making use of this feature.
---
---