Troubleshooting: Logging Into Your Criteria Account
Resetting your password
If you are having trouble logging in to your Criteria account, first check that you are logging in to the correct site for your account. This will be https://app-au.criteriacorp.com/ or you can access your account by going to our website https://www.criteriacorp.com.au/ and clicking Login in the top right corner.

If you are on the correct site, but are still having trouble logging in, you may need to reset your password.
Click here to view instructions for resetting your password from the login screen. If you have not received the password reset email within a couple of minutes, you may want to check with your IT department that the mail.criteriacorp.com domain has been added to your mail server whitelist. Click here for more information to pass on to IT.
Resetting another user's password
If you have admin user access to your Criteria account, you can reset a colleague's password from within your account.
Log in and click on your avatar in the top right corner. Select Users from the dropdown list.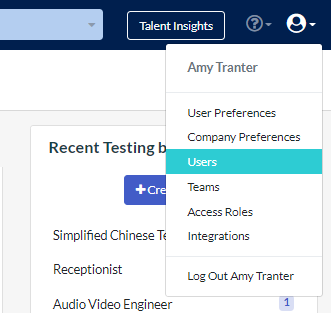 Click the ... Actions button next to the user who is having trouble logging in. Select Reset Password from the list.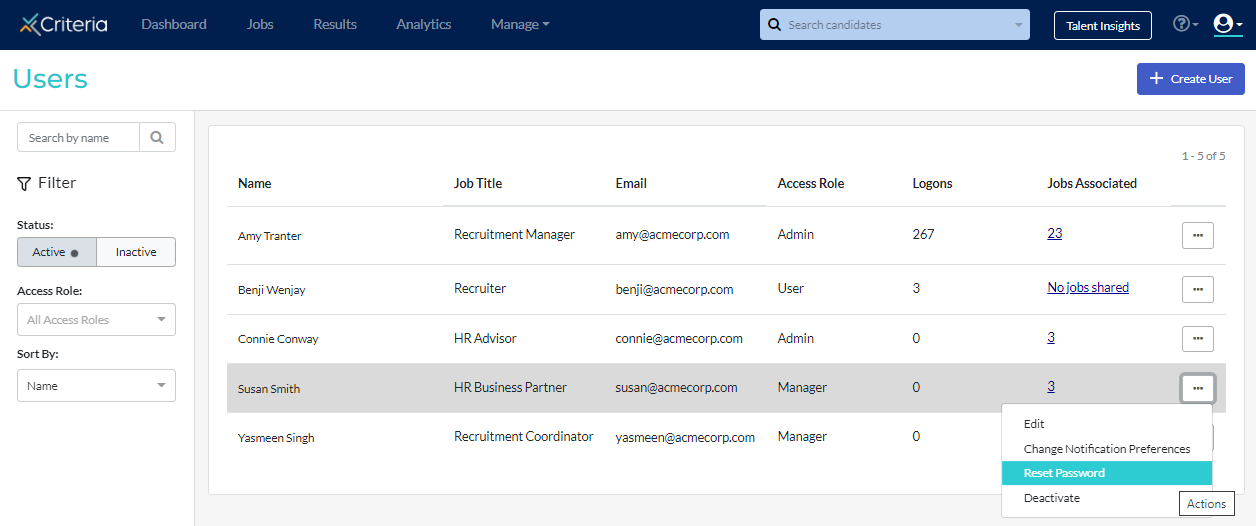 A password reset email will be sent to the user.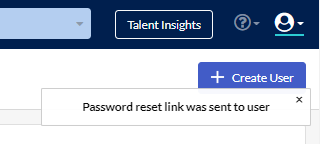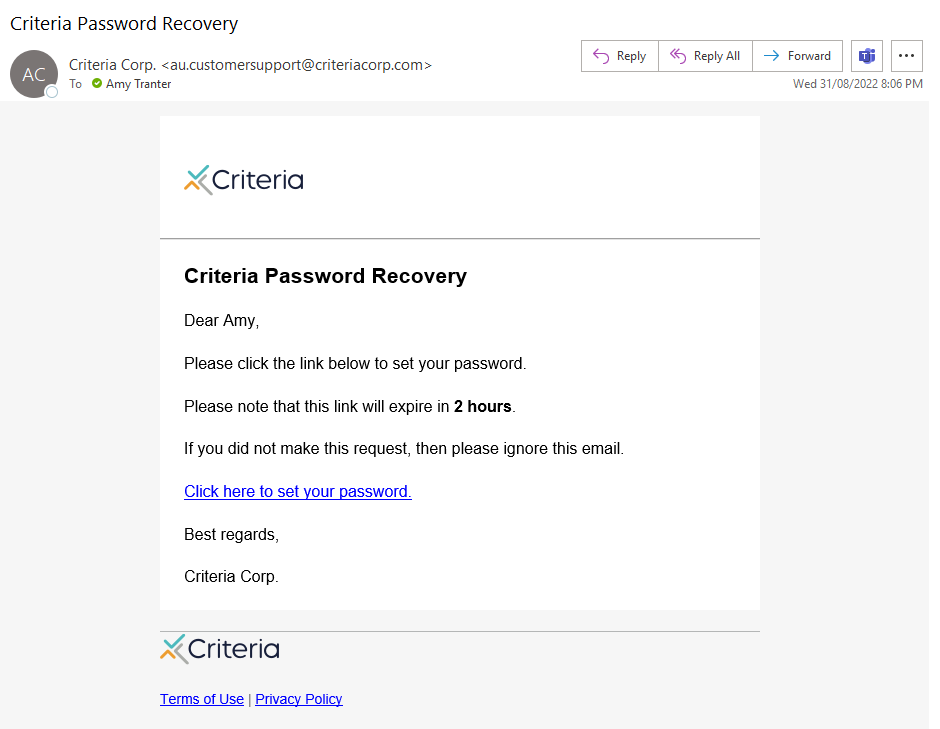 Your colleague simply needs to click on the link in the email to create a new password.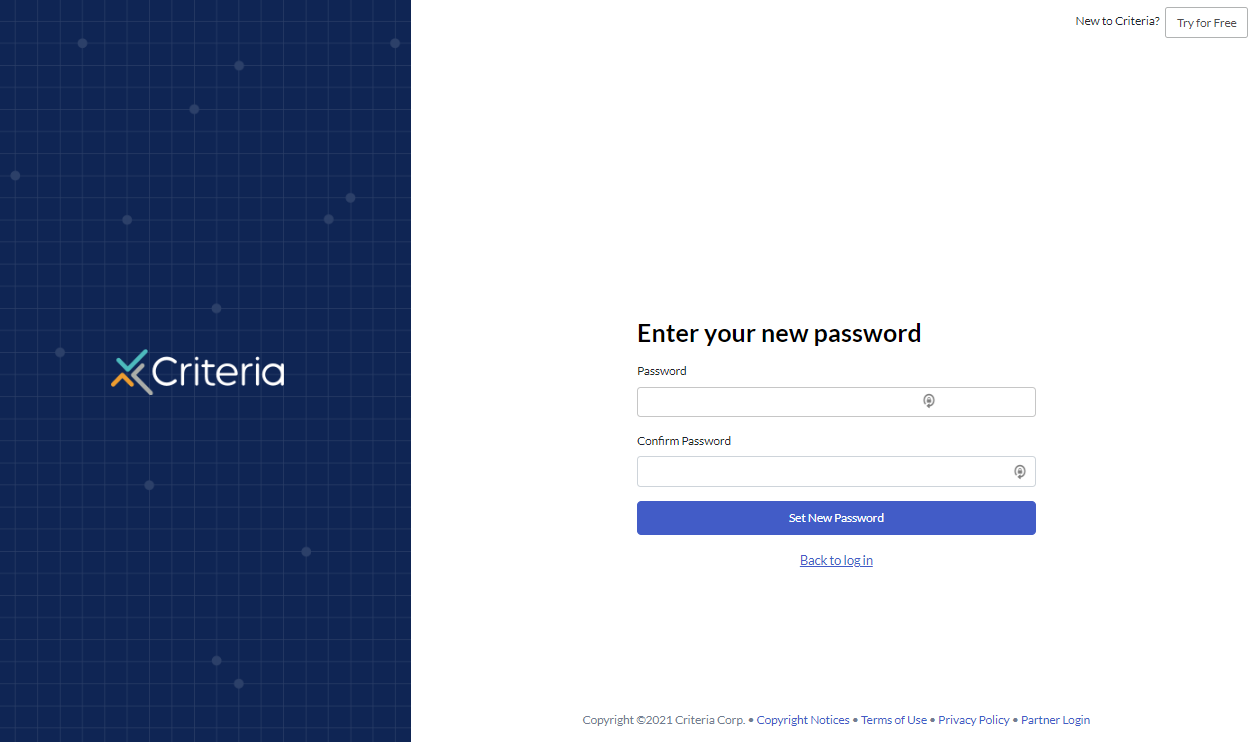 Inactive users
If a user is inactive, they will not be able to log in to your Criteria account. Click here to learn more about deactivating users.
To reactivate an inactive user, go to the Users list in your Criteria account. Click to view Inactive users.
Click ... Actions next to the user's name, then select Reactivate from the list.

You will need to send them the password reset email, or they can reset this themselves from the login screen when they are ready to use the system.
Inactive account
If your Criteria account is inactive, when you log in you will see the message below.

Please contact your Customer Success Manager to discuss reactivating your account.
Related Articles
Logging in to your Criteria Platform account
Criteria Platform System Requirements
---
---