Using Custom Labels for Filtering
The Criteria platform enables you to filter your candidates based on several different parameters, such as assessment results and ratings. You can also create custom labels to filter your candidates on.
Labels are short phrases that indicate an important characteristic relating to the candidate. Examples include "Sales experience", "Current employee" or "Do not hire".
Note that labels cannot be removed from your account once created so care should be taken when creating a new one. We recommend keeping labels generic so they can be applied across multiple jobs.
Create, add and remove labels
To create a label and attach it to a candidate, go to the job and select the candidate/s the label is to be applied to. Use the Bulk Actions function to "Add or Remove Labels".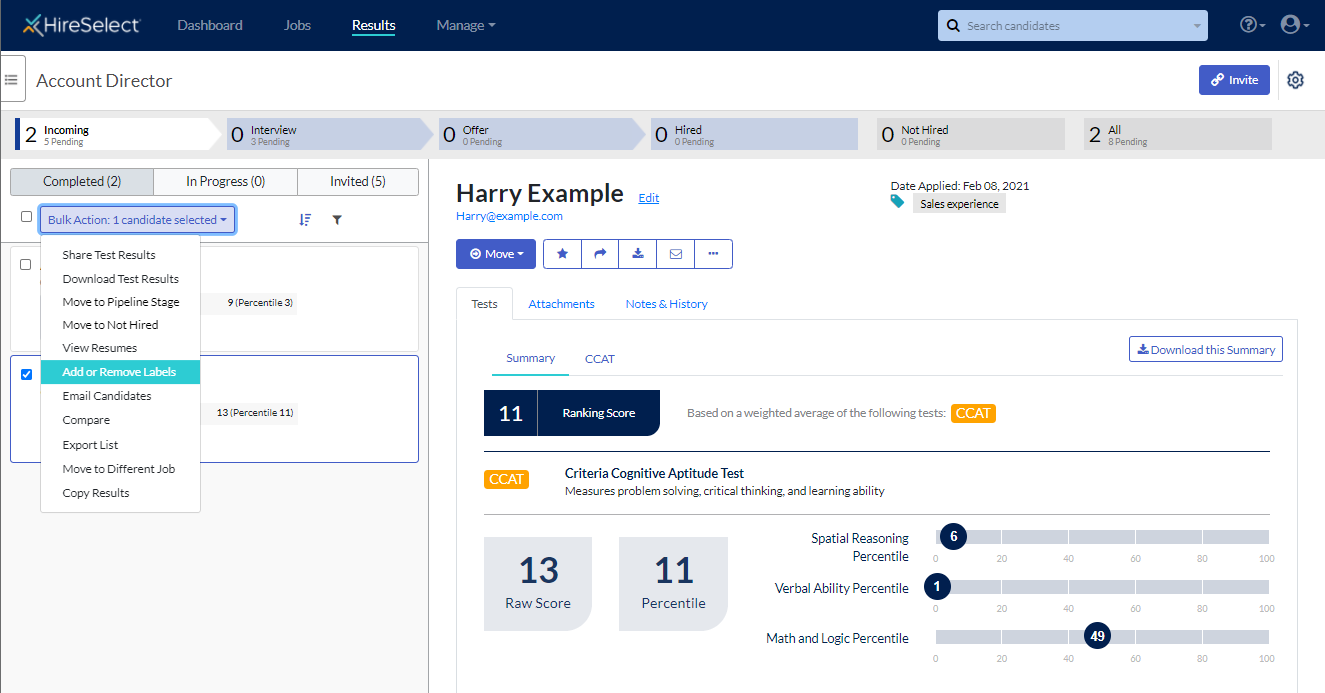 Click in the labels field to display a list of the labels currently available in your account. If the label you want to use already exists, simply click on it.
To create a new label, type the text you want to use for the label into the field.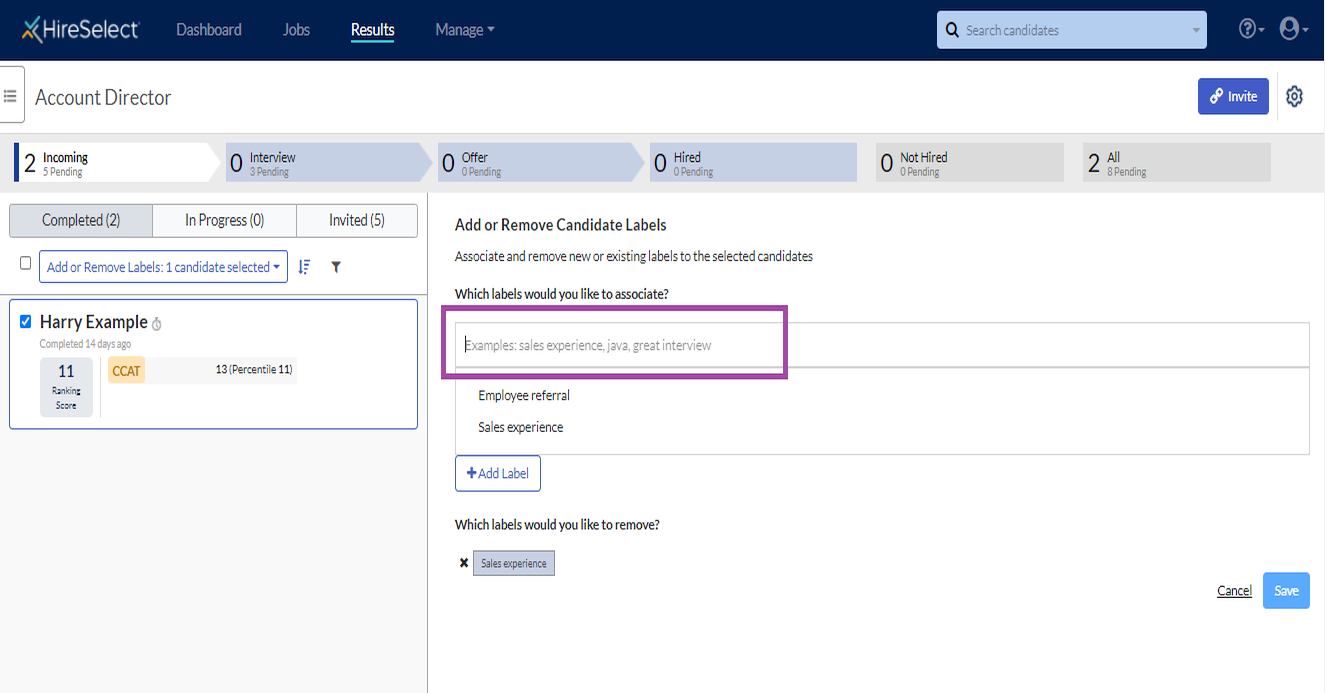 Click "Add Label", then Save. The label will appear in the candidate card.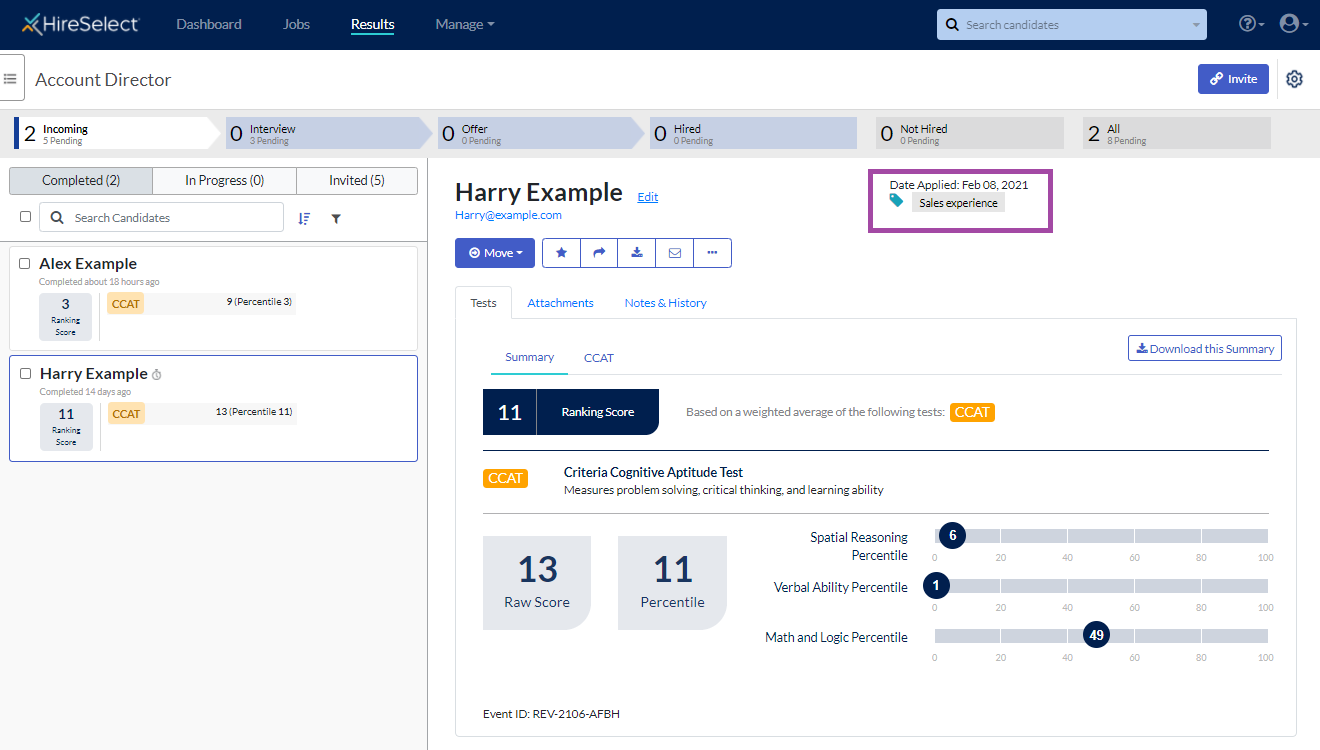 To remove a label from a candidate, Use the Bulk Actions function to "Add or Remove Labels". Click the cross next to the label to be removed, then Save.
Filter by labels
You can filter your candidates by the labels assigned to them in two places: within the job and in reports.
In the job, select the candidates to be filtered, then click "Filter Candidates".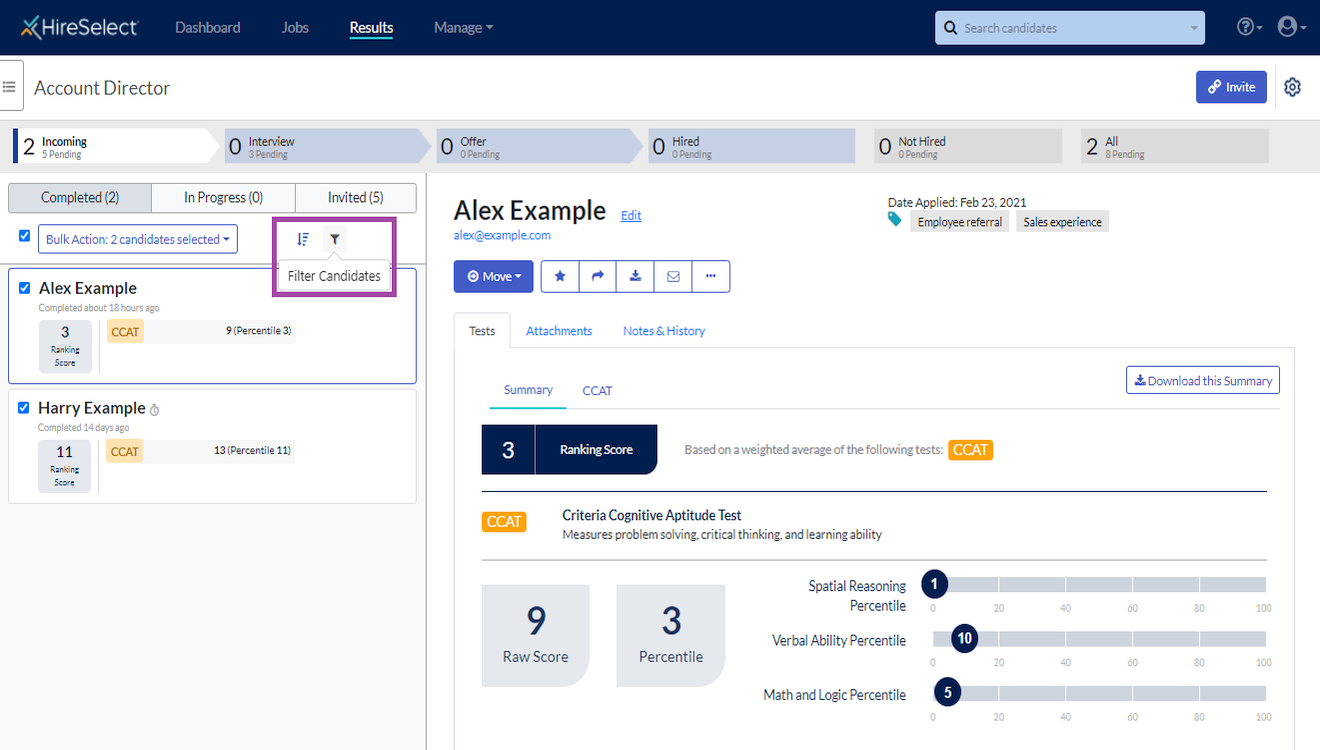 Select the Label to filter on in the dropdown list, then click "Filter Results". Only candidates who have been assigned that label will appear in the filtered list.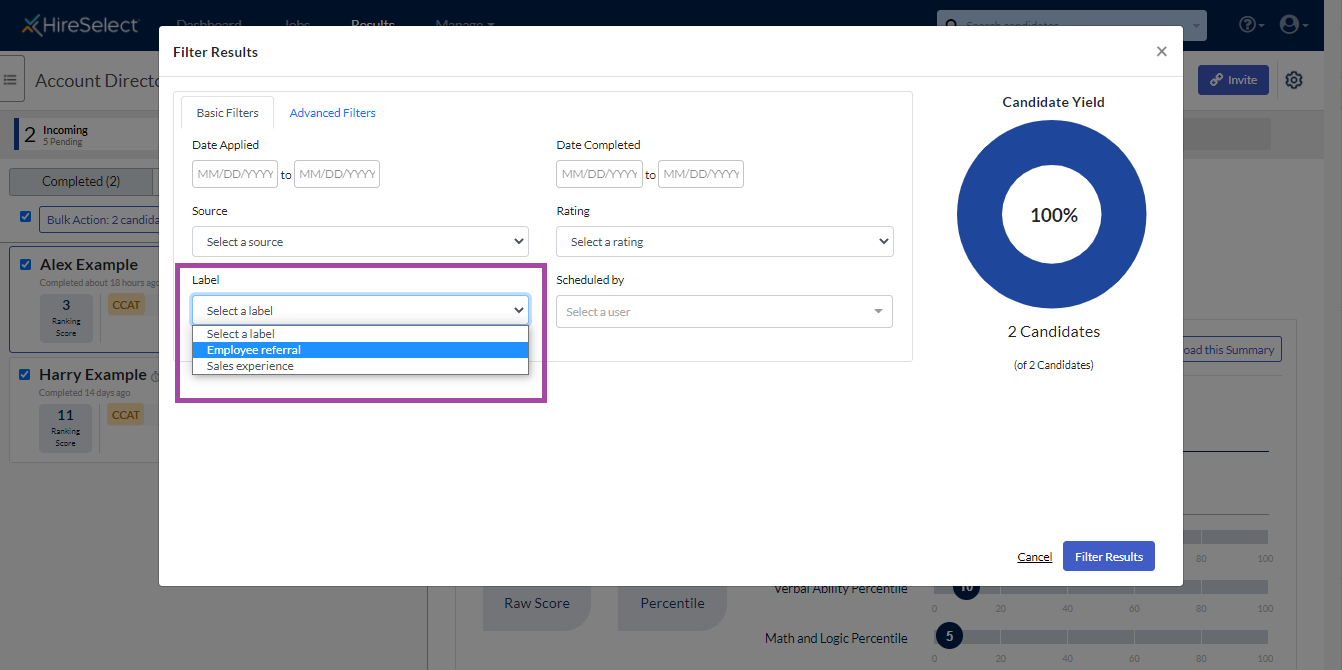 You can run reports on candidates who have a specific filter assigned to them. If a label is included in the report parameters, it will only return results for candidates who have that label assigned to them.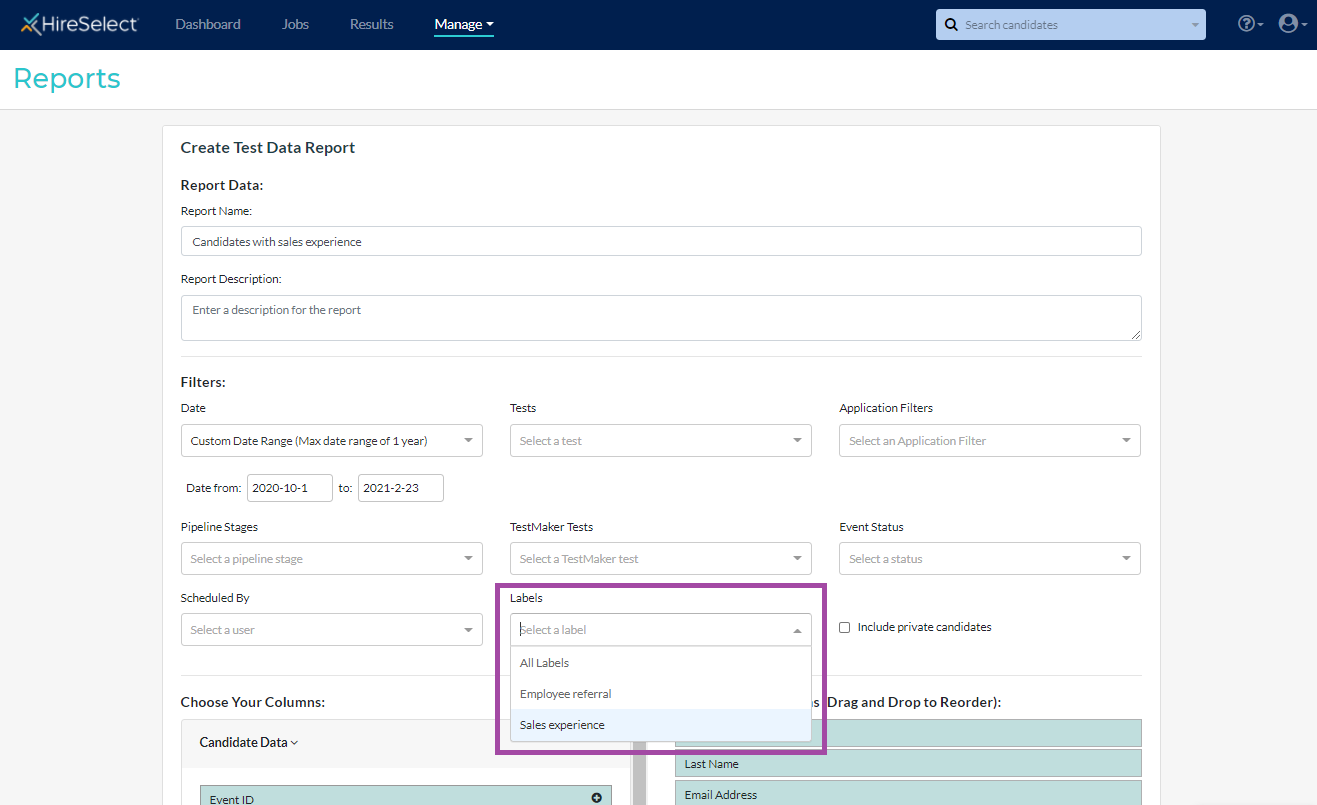 Related Articles
Filter Candidates by Test Score
---
---